FLAMANT INTERIOR DESIGN was founded in 2009 by Sebastien Flamant after working for 12 years as a freelancer.
Based on a good knowledge of the hotel industry, shipbuilding, residences and high range offices, we offer a creative and contemporary approach, keeping in mind that various objectives may unveil along the carrying out of a project.
Therefore we can fulfill different tasks in architecture, in interior design as well as in operational project management. F-ID's philosophy is to design places as dreamlike journeys, discoveries or countless destinations.
Sébastien Flamant
Interior designer - Director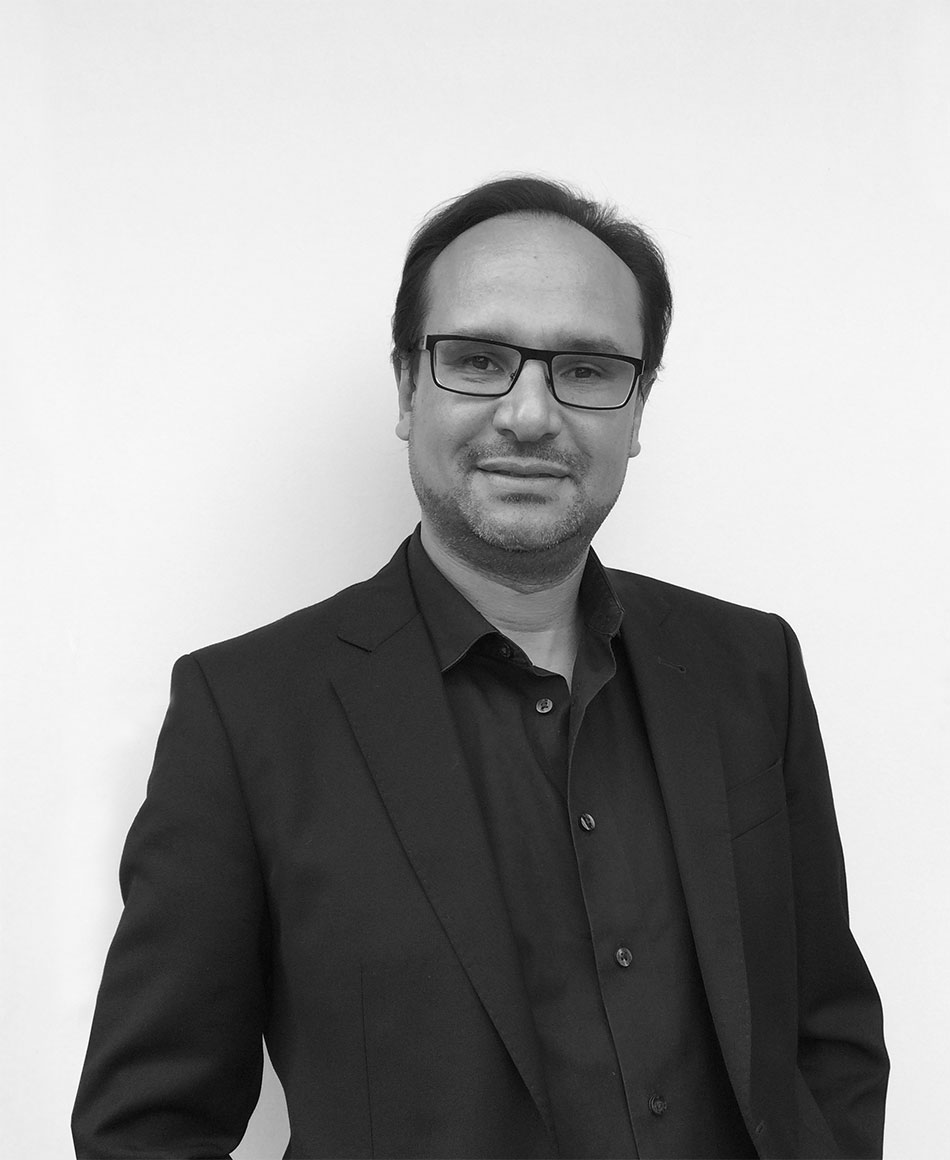 Sebastien Flamant graduated summa cum laud from the famous interior design School Ecole Boulle (Paris) in 1994. He then started working as a freelancer in 1997.
Opportunities to work abroad soon appeared as resident interior designer on projects like the Sheraton Addis' (Addis Ababa, Ethiopia), the Equestrian Club of Jeddah (Saudi Arabia) or private mansions in London (United Kingdom) and in Geneva (Switzerland).
In 2004, his long-lasting collaboration with Jean-Philippe Nuel Studio started. His experience and know-how in hotel industry and large scale projects allowed the studio to developp important operations like the JW Marriott Alger Hotel (Algeria), the Sofitel Budapest (Hungary), The Meridien Etoile Paris Hotel (France), The Taj Pondicherry Resort (India), The Intercontinental Hotel Dieu Marseille (France), the Pullman Shanghai Hotel (China) or the Pullman Bruxelles (Belgium).
New fields were also investigated with other domains like naval projects (Ponant cruise yatchs), executive offices (CASINO GROUP head office in Paris) or public building design competitions (Ministry of Defense).
In July 2013 Sebastien Flamant has started to dedicate his full time to F-ID.